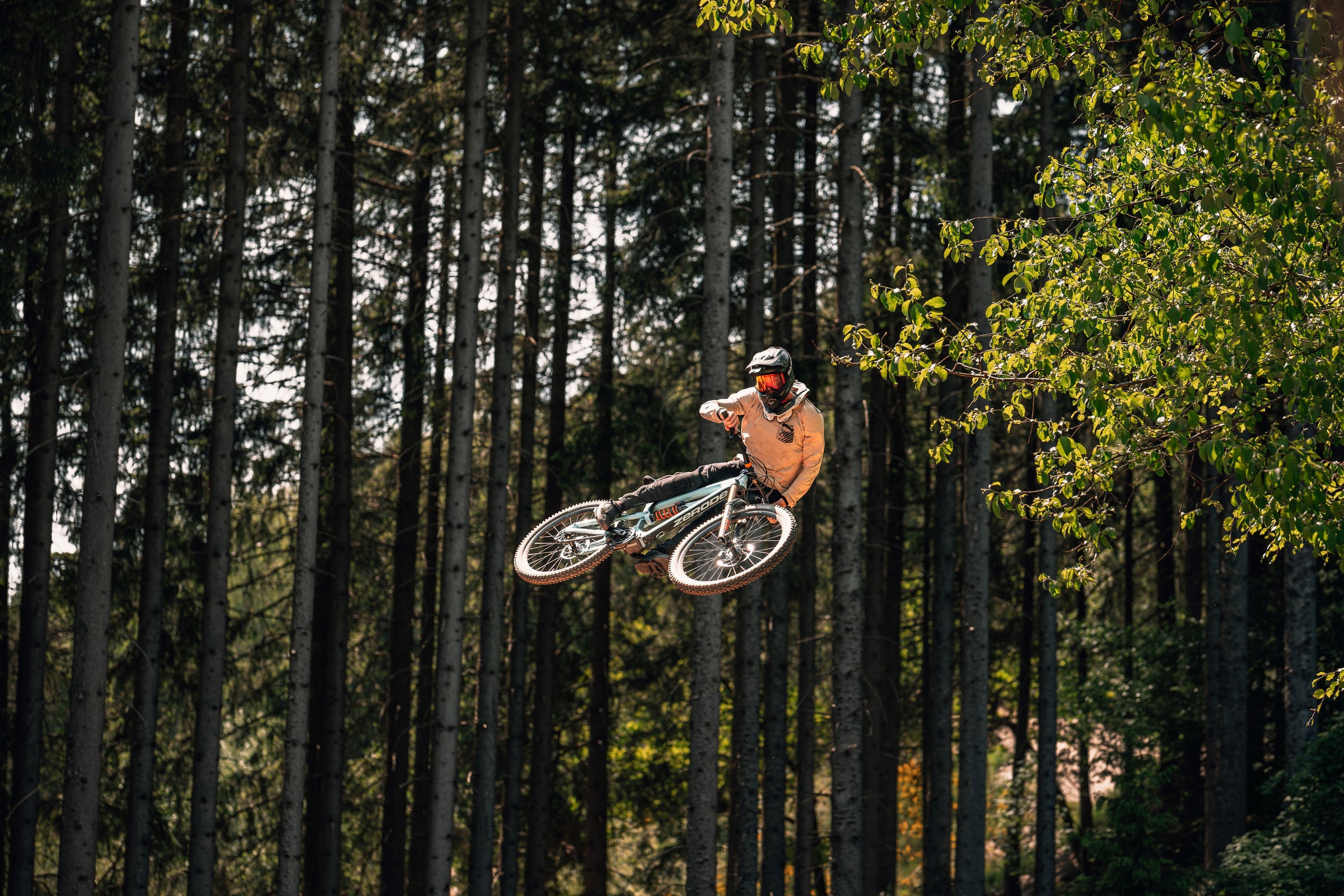 All Zerode frames come with a lifetime warranty. We'll always support and stand by Zerode owners because we stand behind our bikes, workmanship and our view that you should have one bike for long long time. This warranty comes with some important conditions.
We produce high-end carbon frames in one of Taiwan's top carbon factories  and we stand behind our product 100% with a lifetime warranty. 
This warranty assumes you maintain your frame and do not use it beyond its intended limits.
Abuse, neglect, improper repair, improper maintenance, alteration, modification, an accident or other abnormal, excessive, or improper use is not covered.
The following conditions apply to the lifetime warranty.
Lifetime Warranty is only valid for manufacturing defects.
Applies to frame-set and machined parts.
Valid for intended and appropriate use only.
Warranty only applies to the original owner with proof of purchase.
Does not include any work associated with the warranty process (i.e. stripping down or re-building a replaced frame).
Does not include import tax or duty when shipping internationally.
If a replacement is required we will endeavour to replace like for like - but if this is not possible we may offer an alternative.
The lifetime warranty is subject to the below exclusions.
Wear and tear.
Paintwork. 2 year warranty applies to paintwork manufacturing defects. Custom painting voids the frame warranty except where carried out by an authorised paint shop or where written authorisation is obtained from us. Where an unauthorised paint shop is used, we take no liability for this work and will be not liable for any costs incurred due to a separate warranty claim, for example where re-painting may be required due to a replacement part.
Where clear protection is applied, this voids any warranty we supply on the paintwork including any damage to the existing paint occurring during removal or fitting.
Cable rub and other friction damage.
Bearings and other "wear parts" i.e. the idler wheel and seals.
Damage occurring due to insufficient maintenance or poor treatment. 
Damage occurring due to the seizing of bolts or components due to insufficient maintenance or over-tightening. To be clear if lack of maintenance causes the linkage or bearings to seize and this results in damage to the frame, this is not covered.
Damage occurring as a result of over-torqueing, cross threading or other mis-fitting of components. 
Damage occurring due to impact damage of any description.
Damage occurring where another vehicle or bicycle is involved.
Damage occurring due to extreme temperature exposure. 
Any component not manufactured by Zerode (i.e. rear shock and other build parts). Refer to the relevant manufacturer for warranty details.
Crash damage (see crash replacement policy) and other damage caused by the environment (i.e. rock strikes).
Deliberate damage including attempted theft.
Damage that occurs during transit (i.e. by an airline or in a vehicle).
Warranty process:
We appreciate it's a pain and expense to send damaged frames around the world so in most cases we will be happy with a photo of the damage and a few descriptive words. In rare cases where photos and words are not sufficient to determine warranty,  we may require the part to be sent to us. If that is the case then the frame must be stripped of all non-warranty components and cleaned. You will be charged for the pickup service and if the warranty is confirmed the shipping cost will be refunded in full. If the warranty case is declined then you will be charged for return shipping, if required.
Our decision is final on warranty matters. Your statutory rights are not affected.
For questions or to claim on the warranty please email europe@zerodebikes.com

Damage Replacement Policy
We offer a damage replacement policy in situations whereby our lifetime warranty does not apply. We will replace at minimal cost* any part that we manufacture that has become damaged during a crash or other riding situations including rock strikes and impact damage. To sum up - we do not intend to profit from your misfortune.
This policy is valid only for the original owner. Photos and other evidence may be required before a replacement is issued. Zerode Bikes will not be liable for any workshop costs associated with the claim i.e. the strip down or re-build of the replaced frame/components. You are liable for the cost of all shipping.
* Minimal cost is an endeavour not to profit from your misfortune. It will be calculated on a case-by-case basis and will cover the total manufacturing and supply cost to us of the affected component.