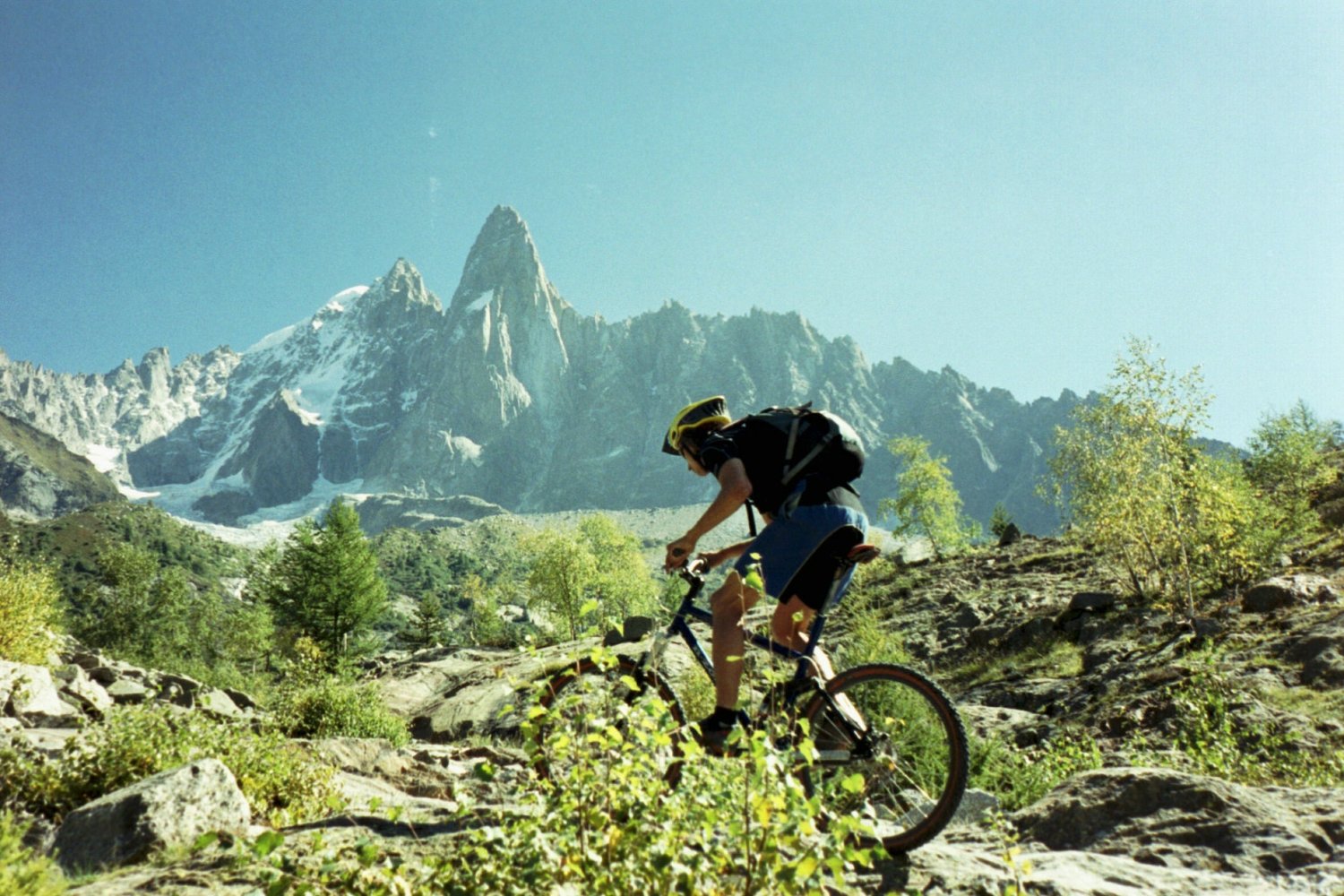 The journey to where Zerode is today has been a long one, but a good one!  It has grown out of one mans devotion to creating the best riding experience. Take a peek into the fasscinating journey so far.
numerous questions...
... saturated my brain after my first mountain biking experience in the mid 90s. Questions that led me on a journey to make my riding experience better and ultimately deliver a bike that I believe offers the best riding experience available.
The people that introduced me to Mountain Biking were obsessed with exploring the superb back country trails that NZ has to offer. Evenings were spent pouring over Topo maps to find candidates for the new "best trail ever". Weekends were spent checking out these candidates. A little bit of racing interrupted our exploration but none of us had the drive or competitive edge that made a great racer. It was quite clear to us that the factory bikes we were riding at the time were a long way from the machines that we really wanted for our adventures. Stage one of creating our ultimate back country/trail bike was hacking up existing bikes, building steel front triangles, increasing suspension travel and trying to match this with long travel forks. Something made a lot easier with the arrival of the Rock Shox BOXXER XC later in the decade.
As these home built bikes evolved we made and tested geometry, suspension travel, dropper posts. Products and numbers that decades later would become normal for a do everything mountain bike. Some of these ideas are yet to become "normal" but I have no doubt they will.
BIG RED - 2001
With a little understanding of Motorcycle suspension theory it is quite clear there are some gains to be made with a high pivot in terms of bump absorption.
It does come with the compromise of added weight, funky chain line and inevitable drive train noise. All downsides I was more than willing to accept for a one off bike for myself. After all, the uphills are about getting to the downhills. No rush, just get there, session a few tech sections on the way. The rewards axle path more than made up for this on the downhill.
Note the proto dropper post, pre-dropper posts.
dolph - 2005
HOME BUILT GEARBOX, HOMEBUILT BIKE. THIS WAS A SIGNIFICANT STEP TOWARDS MY ULTIMATE MOUNTAIN BIKE.
"This is like riding a dolphin" were the words that came out of Steve Murphy's mouth as he rode past on my brand new home built, carbon fibre, 160mm travel, high pivot, gearbox bike.
STEELIE - 2006
In the summer of 2005/2006 James (Dodzy) Dodds and I were building a trail called Billy T in the Whakarewarewa Forest in Rotorua, NZ. Dodzy had just finished building a High pivot DH gearbox bike somewhat similar to Dolph.
BATHING IN THE GLORIOUS FEELING OF BEING ABLE TO SLAM THE REAR WHEEL OF DODZYS HIGH PIVOT DH BEAST INTO THE BIGGEST UGLIEST ROOT, CURB OR LOG WE COULD FIND, DODZY & I DECIDED WE NEEDED TO BRING THIS FEELING TO THE MASSES & ZERODE WAS BORN.
G1 - 2011
Dodzy and I had a lot to learn before we could get the Zerode G1 into production. We had a few false starts but managed to bring the first Zerode G1's to market in 2011.
THE BIKES QUICKLY GAINED A REPUTATION FOR SUPERB SUSPENSION PERFORMANCE, A RESULT OF THE LOW UNSPRUNG MASS, MASS CENTRALISATION AND HIGH PIVOT.
PERFORMANCE WAS CONFIRMED WITH NATIONAL TITLES ALL AROUND THE GLOBE
Voldamort
With the arrival of the G1 and some 4 years riding Dolph it was time to build myself a new trail bike. The format of the G1 made a lot of sense so a trail version was born using sample DH parts as moulds for the carbon front triangle.
As always I was willing to accept compromises in a one off bike for myself, with Voldamort this came in the form of limited gear range. The 8 spd Alfine was geared to get me up the long steep back country climbs but I quickly ran out of gears on fast downhills.
g2
Dodzy's attention was required by another business so he had departed Zerode before the arrival of the G2.
The manufacturer of the G1 stopped producing frames, so a new manufacturer was found which gave an opportunity to refine, drop a little weight, add a new size etc. This was the birth of the G2.
Hector
In 2012 I got my hands on an 18spd Pinion gearbox and once again it was time to upgrade my personal home built. As always I was willing to accept a few compromises for my personal bike. The high pivot bike is heavier and more complex than a more tradition design and the chain idler rumbles away under pedalling.
The taniwha - 2016
With further developments made in Pinion gearbox technology, and more R and D in simplifying and optimising the stability of the riding platform found in Hector, the Taniwha was born.
Katipo - 2018
Having spent some time on the Taniwha,we recognised the need to develop a 29er platform to reflect the demands from a very wide spectrum of mountain bikers.
This resulted in the Katipo - long, low, slack with multiple travel and build options.
THAT BRINGS US TO WHERE WE ARE TODAY. WHAT NEXT? KEEP MAKING BIKES THAT IMPROVE THE RIDING EXPERIENCE AND CHALLENGE THE STATUS QUO. STAY TUNED, WE HOPE YOU ARE AS EXCITED AS WE ARE!