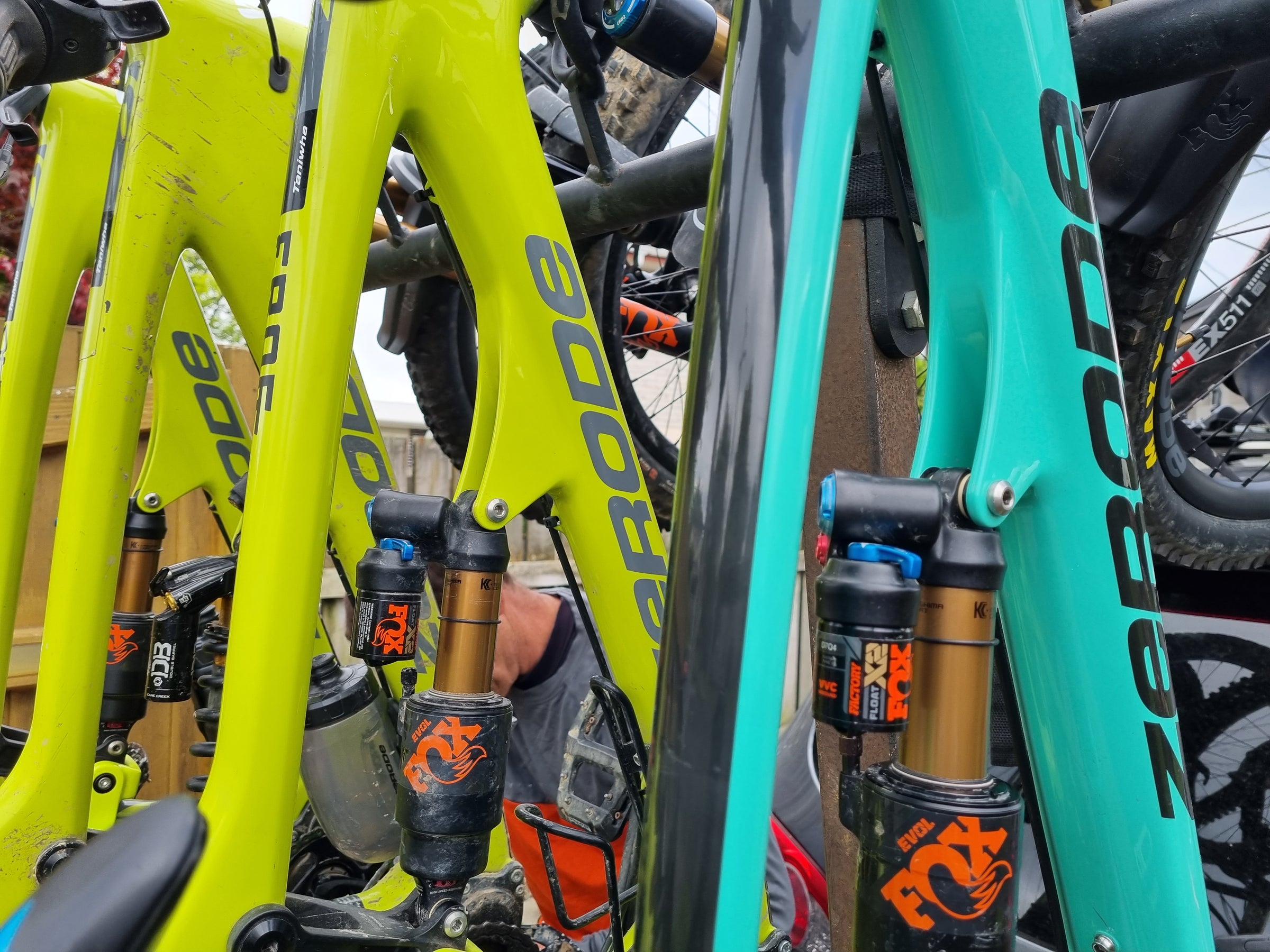 bradly lauder
Rotorua is well known for gifting legendary riders to the world, and there's no better example than Bradley Lauder. Lightening fast, smooth and mega styley sums up Bradley's riding, while his engaging sense of humour and bold friendliness are an equal match. 2022 will see Bradley competing for Zerode on the North American stops of the EWS. No stranger to the podium, Bradley also competes in drift car racing and is a world class whitewater kayaker. Follow him at: https://www.instagram.com/lauderbradley/
leo housman
Residing in our home base of Rotorua, Leo has joined the Zerode team and will be racing on the EWS in 2022. He has been riding bikes and competing since he was a small child.
His riding is an essential mix of mega fast, boosting a tonne of air and being super smooth. His weapon of choice is our Katipo 475, which he boldly claims is "THE best bike I've ever ridden - hands down"
Follow him on Instagram @leo.housman1 and find out why he chose the Katipo.
GEORGE CHAPMAN
"As a coach and racer I spend half my life on my bike and I want something that is reliable and up to the task. Not having the the constant worry of damaging and replacing derailleurs and the ability to just jump on my bike and not having to retune gears has been awesome. When it come to riding, I personally love dropping down steep rough shoots where I can truly test myself and the bike and it's where the silence of the zerode gives me confidence to push the limits."
jamie garrod
Based in Rotorua, Jamie runs New Zealand Mountain Biking. The premier mtn biking adventure and and skills outfitter in New Zealand. NZMTB has hosted groups of riders from all over the world on multi day riding trips, showcasing our best trails and adventure riding. Jamie joined the Zerode team in 2019 so that he had one of the smoothest rides around, and didn't have to spend so much time and money trying to keep his bike running smoothly and quietly.
With borders restricted, Jamie has been busy showcasing the trails in Rotorua on YouTube and has been helping the locals by running skills sessions in Rotorua.
Lucas walch
Coming from a banking background and with 5 years riding under his belt, Lucas Walch has made an impact in a short space of time. This year - 2022 - he has quit his job and will be committing to competing on the EWS. Before mountain biking, Lucas came from a motorcycle enduro background and it wasn't long after he discovered riding that his competitive streak compelled him to compete in local races. "I've found I have been able to take my racing to another level on my Katipo - I can't wait to showcase it on the world stage this year!"